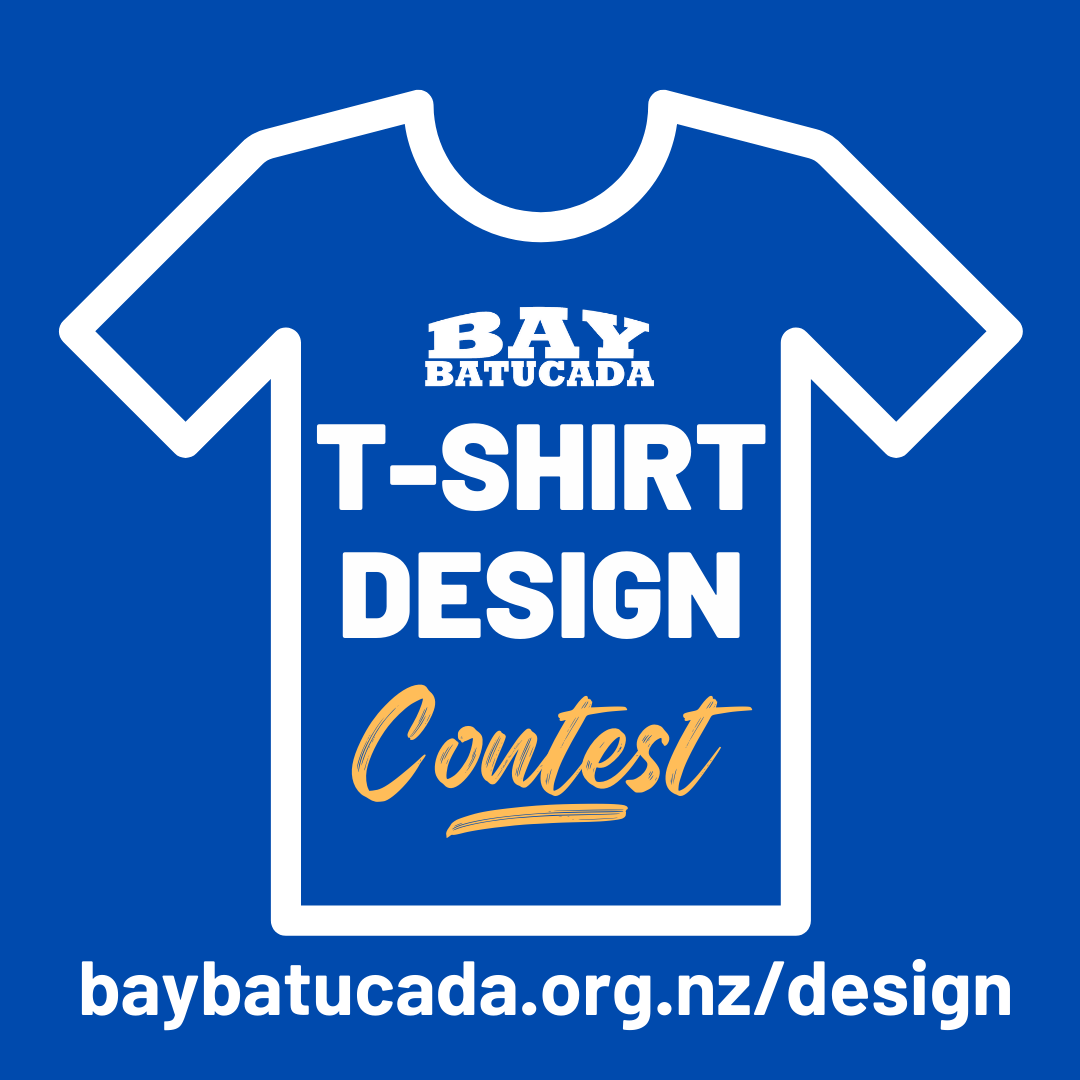 BAY BATUCADA will turn 10 years old in February 2024.
To celebrate this milestone, we are launching a T-Shirt Design Contest!
We are inviting aspiring designers to submit your best designs to mark our 10th anniversary.
The winning designer will receive a prize pack, including a shirt printed with the winning design.
This is a great opportunity to show off your creative flair and for your work to become a part of Bay Batucada's history.
Submit your entry by 30th April 2023 for a chance to win!
Don't miss out on this chance to make your mark! Scroll down to apply!
PRIZES
The winner of the contest will receive the following prizes:
A $500 Prezzie Card
A $100 gift card from Mitre 10
A $100 gift card from Columbus Café
A $100 gift card from Hawthorne Coffee Roasters
A selection of six bottles of wine from the Booster Wine Group of companies
A T-shirt printed with your winning design.
Finalists who do not win the major prize will win a $50 Prezzie card.
DESIGN BRIEF
The shirt will go into print to celebrate our 10th Anniversary in February 2024.
Your design will need to be appropriate for all ages, genders, and sizes.
We are open to all designs, any colours. We want to see creativity and originality!
Your submission needs to be original.
In your design, you can't use copyright or trademark material or any intellectual property. That includes reproduced or replicated images, characters, titles, or attractions.
You are allowed to use Bay Batucada's logos and typefaces (which can be found at www.baybatucada.org.nz/press-kit) or you can design your own logo and typeface.
Check us out online for an idea of what we do:
baybatucada.org.nz
facebook.com/BayBatucada
instagram.com/bay.batucada
youtube.com/BayBatucada
But remember: we want to see your vision of a shirt that represents and celebrates who Bay Batucada is.
Click here for the Terms and Conditions.
Submit your submission below.