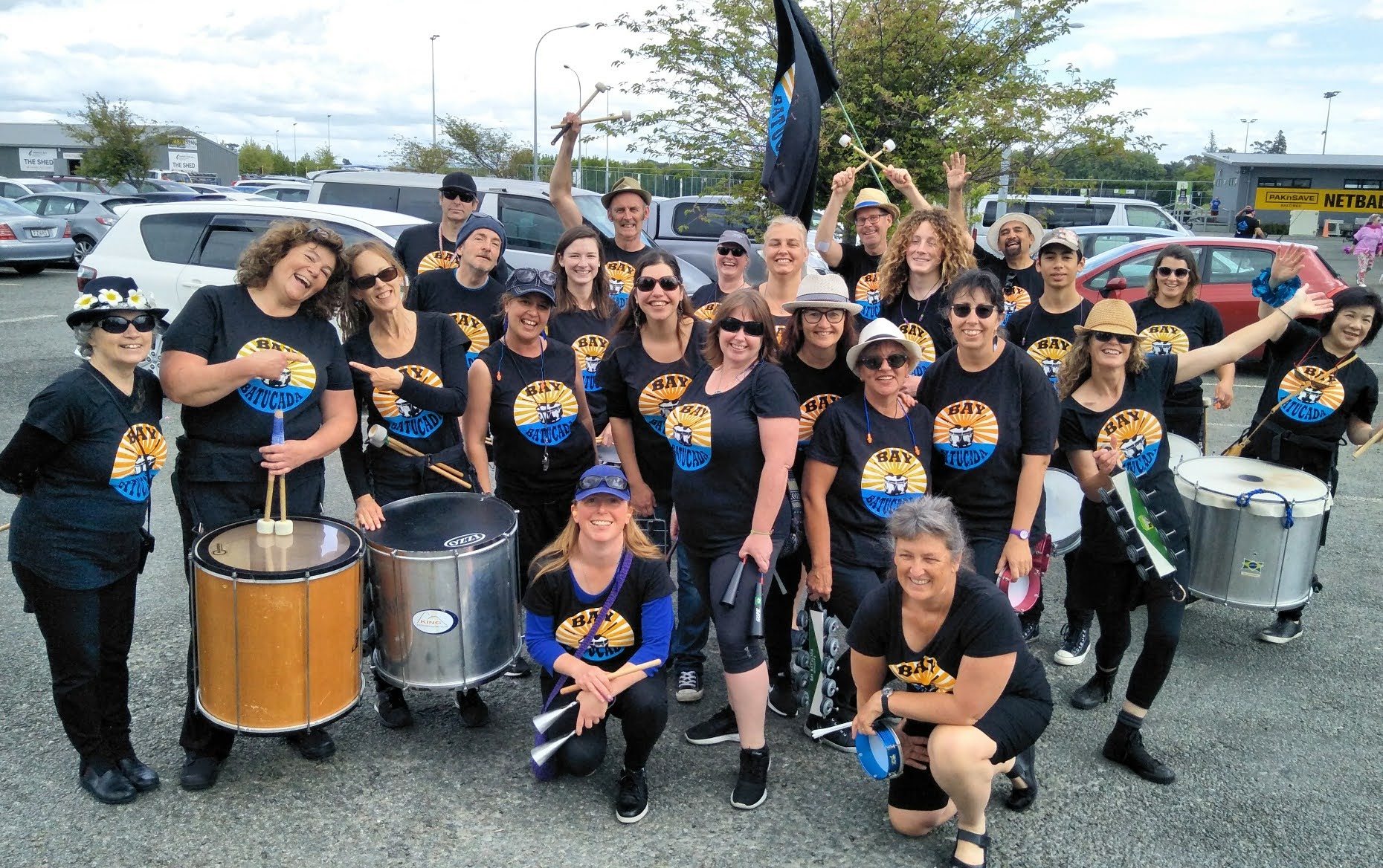 BAY BATUCADA Beginners' Workshop
(8 weeks) 
Starting in June 2023, Bay Batucada will hold a series of workshops for anyone in Hawke's Bay interested in becoming a part of our percussion group and joining the Bay Batucada whānau.
Over eight weekly sessions on Tuesday nights, we will introduce you to the techniques and the main patterns we play in our band.
You will get the opportunity to try out several of the percussion instruments that we play, including:
tamborim (a small handheld drum played with a stick)
caixa (snare drum)
agogô (bells)
chocalho (shakers)

Our Musical Directors will guide you in learning the main rhythms, and other experienced players from the band will be there to provide assistance and support.
Before you know it, you will be playing music along with us! 
On completion of the workshop, you will be invited to join the club and attend practices on Wednesday nights.
Bay Batucada
Introduction to Brazilian Drumming: Beginners' Workshop  (8 sessions)
Tuesdays 7:30pm - 9:30pm
From 6th June - 25th July 2023
Pacific Surf Lifesaving Club (behind Ocean Spa)
22 Marine Parade, Bluff Hill, Napier 4110
Click here to open Google Maps in a new tab/window
Cost: $60.00

If there is someone you know who may be interested in this workshop, please let them know.
For more information, please contact baybatucada@gmail.com
Please make payment of $60 to:
BAY BATUCADA
02-0700-0101486-00
Reference: Your family name
Registration: